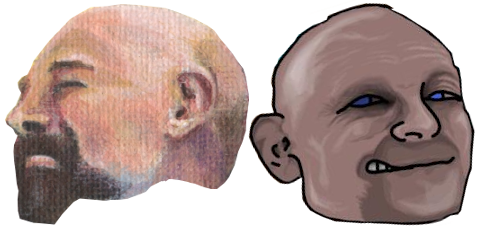 Hi there, you've reached the website of David Rutland. But which one?
---
Am I David 'Two Crows' Rutland - writer and author of As The Crow Flies, As The Crow Flies 2 and who graciously allowed the registration of this domain to lapse?

No. That's a different David Rutland
Am I David Rutland, writer and author of Why Computers are computers?

No, I'm not him either.
Am I David Rutland, writer, whose work features on such illustrious websites as cyberpunks.com, arstechnica.com; owner, editor and writer of thecrow.uk, a former newspaper journalist, author of such luminary works as Getting Rich Quick: A Four Part Guide for the Gullible and Unscrupulous, former managing editor of the PIA Blog, and currently a staff writer at MUO?

Why yes I am!
Am I David Rutland, (aka David Manners), 11th Duke of Rutland, writer, and author of the historical masterpiece: Resolution: Two Brothers, a Nation in Crisis ?

Nope. Not even a relation.
Am I David Rutland the block paving specialist, master of construction and hard landscaping, who has recently laid down his trowel, and may or may not be a writer?

That particular David Rutland has retired from the construction and paving business, and now has time on his hands. I would not be *hugely* surprised if he joined the rest of us David Rutlands in adopting the life of the pen. I am not him.
Yes. I'm the third one down on the list. This site, along with a bunch of other sites and services, resides within a Raspberry Pi based server atop the radiator behind my couch. I'm a technological incompetent but I muddle along somehow.
---

The Acrylic portrait within the main site image was created by Sheila Parr of Pet Art Paintings in Yorkshire and is part of a larger painting | The digital portrait is by a mysterious Athenian cyberpunk, known only as… Ducklord.
---

If your name is also David Rutland and you want to be added to the list of people who I am not, hit me up via email. Extra points if you've been published.
---
This David Rutland has been reading:
...and thinking about: