Helping the police with their enquiries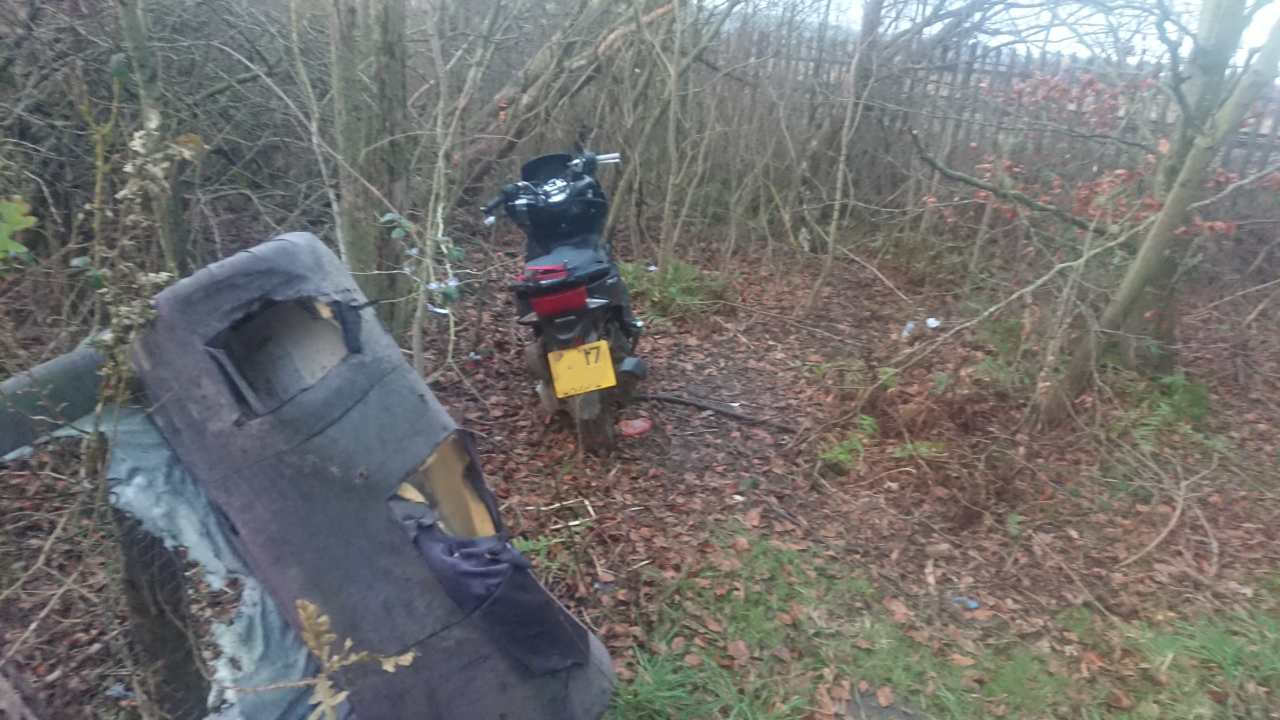 On my morning walk along the banks of the Birkett today, I came across a stolen 125cc scooter. Finding abandoned motorbikes in the wild parts of the Wirral is not unusual. I have previously come across them in Birkenhead Park, Liscard Central Park, Arrowe Park, Royden Park, Upton Park, and Eastham woods.
What was unusual was that the bike was still in rideable condition - I'd suggest that the thieves had planned to return this evening and have some fun hooning around the field at the back of Leasowe Primary School. Sure the plastics had taken a bit of a beating, the forks needed to be manhandled back into position, and yes, it will need some electrical work by the ignition, but on the whole - not bad.
My wife and I have have probably six motorbikes stolen between us. Of which we have managed to recover exactly one. The others ended up in the bottom of rivers and lakes or on fire. Possibly both. It's an upsetting experience.
Someone had presumably been planning to go to work or college this morning, and had their heart drop into their shoes on finding their pride and joy (currently valued at around £2,000 according to Gumtree) had been nicked.
I called the non-emergency police line and guided the officers to its location when they arrived after 20 minutes. To get to it, they needed to park up by a school, cross a river then a field, and trek through some woodland to the fence by the railway line. Together, we got it out.
This isn't a brag about how good and conscientious I am (I am neither good nor conscientious), I'm just inordinately pleased that someone whose day had been ruined, has a better day because of the route I decided to take my dogs.
There was another bike on the field which wasn't quite so lucky.