Saturday night at the movies (who cares what picture you see?)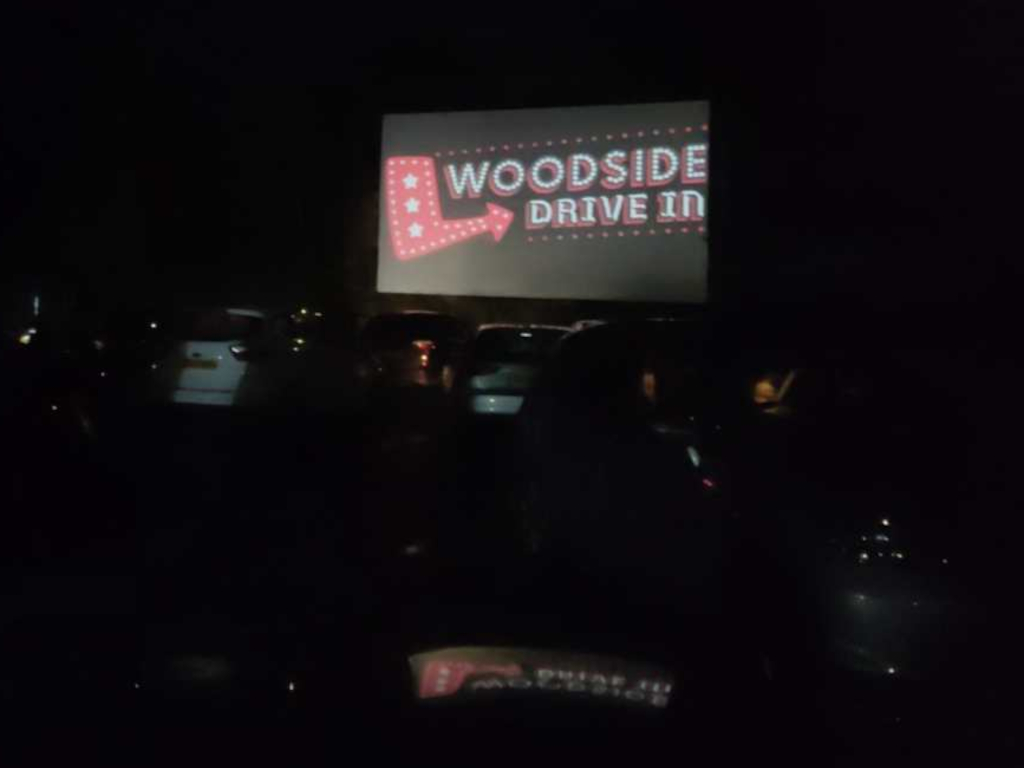 Hallowe'en is nearly upon us - the time of year where the dead stalk the earth to terrify the living, and small children dress up as tiny goblins in order to knock on their neighbours' front doors in order to extort sweets and chocolate.
I'm not a Hallowe'en kind of person, and although the kids were always really into it, I've been one of those killjoy parents who allows them only to trick or treat at the houses of friends and relations with whom we've already made prior arrangements, or houses within two streets, which explicitly welcome trick or treaters.
Once the clock strikes seven, everyone is to be back home, and we retreat to the living room to watch mildly spooky movies, while ignoring any plaintive urchins knocking on the door in search of confectionary.
This year, we decided to actually celebrate Hallow'een a couple of days early by visiting the Woodside Drive-in Cinema, in Woodside, Birkenhead.
The venue has been around for a few years, and I make a mental note to check it out every time I drive past on my way to Bromborough. But then I forget.
The drive -in was showing the classic 1993 star-studded epic, Hocus Pocus, starring Bette Midler, Sarah Jessica Parker, and Kathy Najimy.
We booked online, and arrived 15 minutes early to be guided to our parking spot by ladies dressed as the three witches from the film. I don't know whether they dress differently for every showing.
Hocus Pocus is a kids film, and before the movie started, we were treated to bingo (very reasonably priced), and a dance competition in front of the screen.
The screening area is in an old council bus layover site, about 60 feet below the level of the road which runs along the top. This gives the advantage of a huge wall n which to hang the screen.
As you enter you're also given a radio frequency on which you can hear the movie's audio track. It's a decent idea, but in practice, we noticed that it was slightly out of sync with the audio coming through the speakers. NBD.
If you get hungry during the performance, you can text the venue and they'll despatch serving staff to bring refreshments to your car, along with a contactless card reader. Prices are reasonable, and if you're still hungry after the perfomance, there's an American themed diner.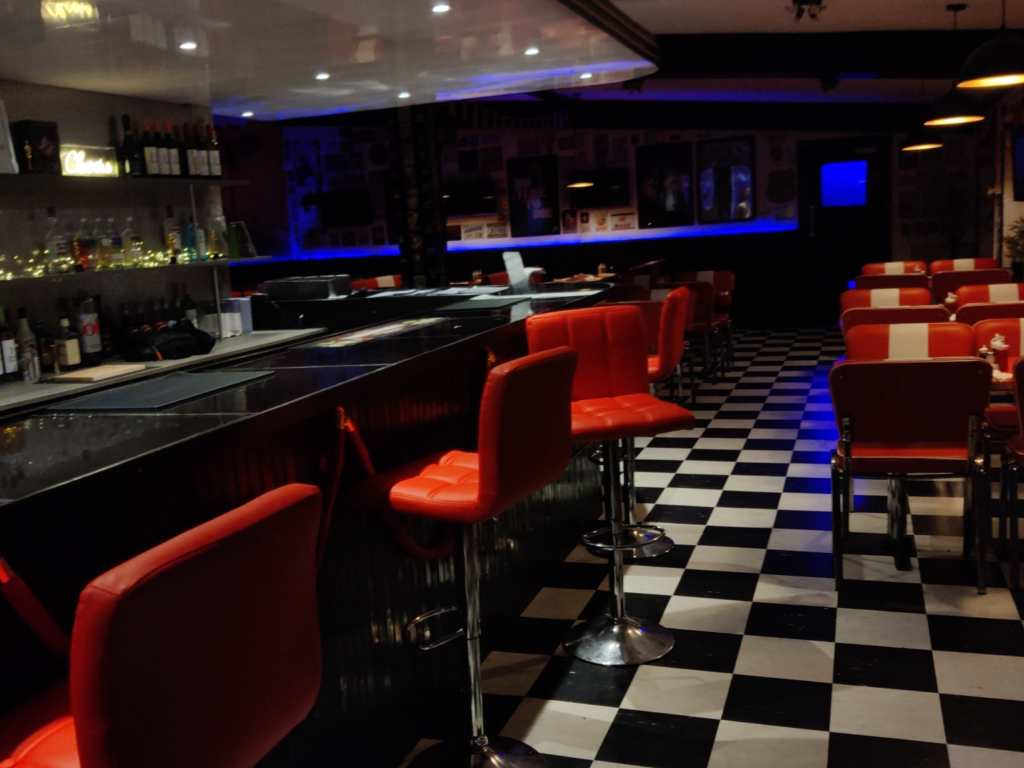 8/10 Will definitely go again when it's a bit warmer.