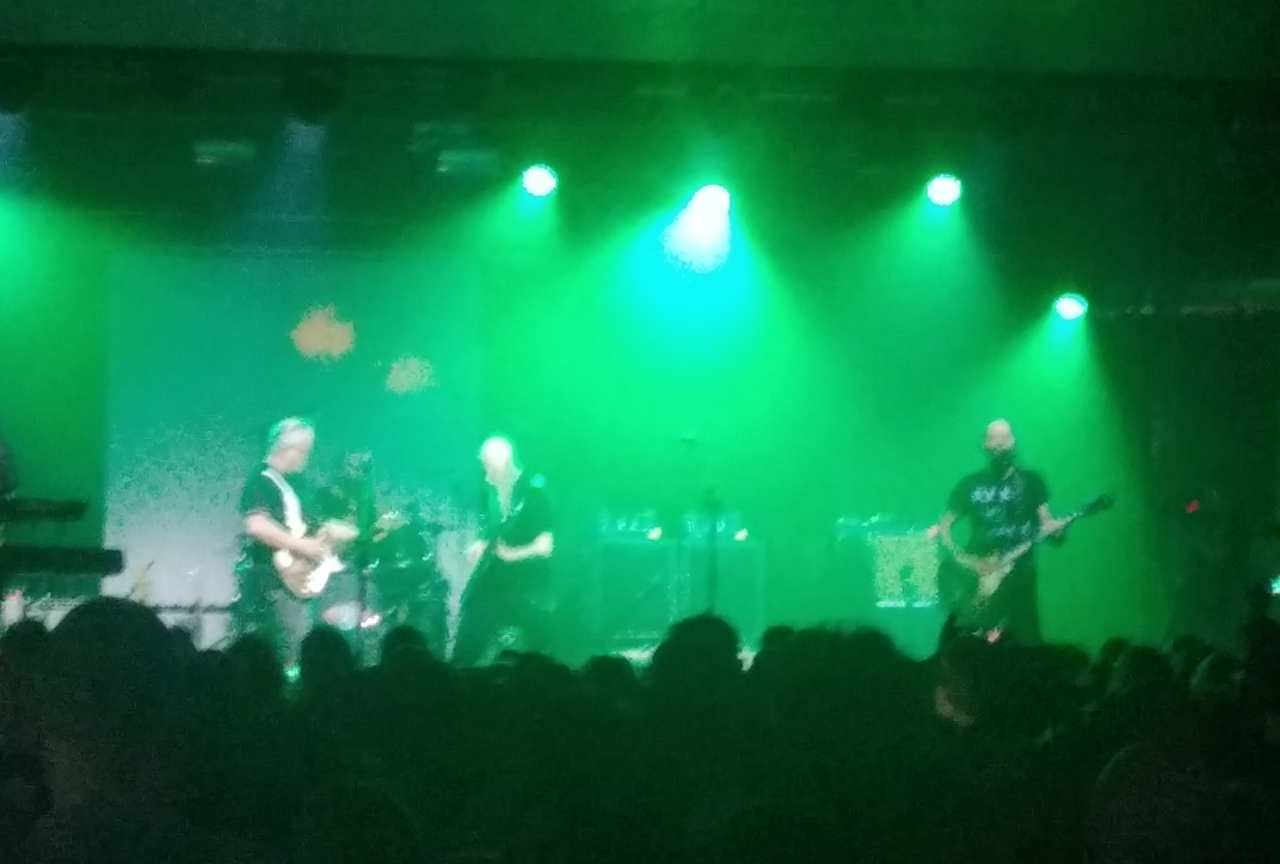 I love going to concerts in smallish venues. I've never been to a stadium or an arena gig, and I'm not sure that I'd want to. What happens if your right in the middle and you need to go to the bar or the bogs?
I've been to many concerts over the past several yeras, and the best have been in what is now the O2 Academy, Liverpool.
Last night, I went to see the Space 25th Aniversary of Spiders and Tin Planet, and it was great. At the risk of sounding even older than am, I rememner Space from their heyday, and I was gutted to have missed them playing an abandoned supermarkey in New Brighton a few months ago.
As well as me, my wife, my sister-in-law, and my best mate, we also took my 20 year old son and 16 year old daughter.
The opening act was 'Visa Anxiety'. I can't find out anything about them as online searches result in forum posts from people who are, well, anxious about their visas. The second act was Jay Lewis, who absolutely rocked.
The main act was even better than I remember, honestly, the best concert I've been to in years - although The Dead South comes a close second.
Two things put a bit of a downer on the night.
The first was a guy fives rows from the front - close to where we were. He spent most of the opening two acts scrolling through foot fetish websites on his phone, and when the main act came on, spent most of his time crouching on the floor to get a better look, or a whiff of the sweaty real things.
While I have nothing against kinks in general, I felt that this was a bit out of order. Although security escorted him out when I told them he was disturbing…everyone, they let him back in after making sure he hadn't been taking pictures of feet in the venue.
The other thing was that a pint of lager was £7. This necessitated a few trips to Ma Edgerton's around the corner.