Another artice in Linux Format magazine - this time with a picture!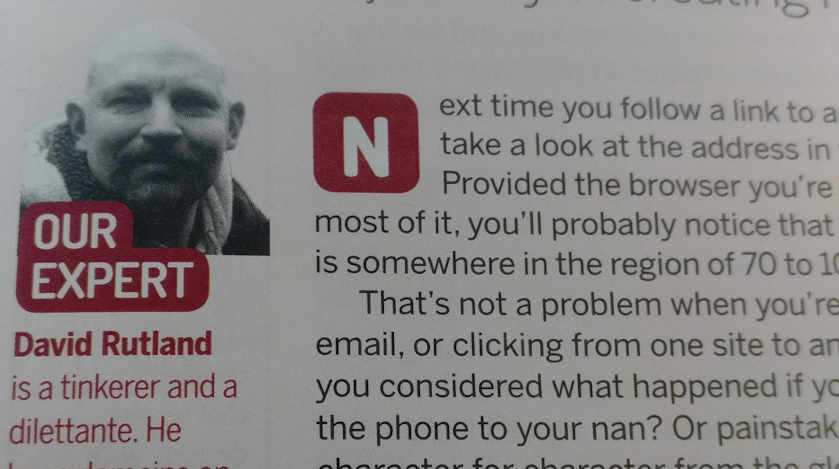 It's always good to see my face staring back at me from the pages of a magazine. Especially if it's attached to an article I've written. If I were regarding myself across the centrefold of 'Mafia Hitman Targets Quarterly,' I doubt I'd be quite so pleased.
But no, this is my second feature for Linux Format Magazine, and covers the intricacies of running your own URL shortening service from a Raspberry Pi. I actually wrote about writing it back in March.
In it you'll find a super-lo-tech hacky version of the shortener, which runs on bash scripts and bits of string, alongside the more professional Polr URL shortener. They're both fun to set up and use.
I love writing for Linux Format and it's possibly my favourite freelance gig. Linux is my OS of choice on all of my devices. I used to read Amiga Format magazine when I was younger, and it's great not needing to write with SEO in mind. If there was a regular staff position I'd be on it in a heartbeat.
I have two more pieces coming up for Linux Format - one on Virtual Private Networks and one on Virtual Private Servers.
Fortunately, I actually know a fair bit about VPNs as one of my other freelancing gigs is for a VPN affiliate company where I write under a pseudonym. The VPS piece is likely to be hella fun and could lead to more. We'll see.
If you want to try out the The Absolutely Fabulous Linux Format URL Shortening Engine, it's at lxf.by